Hailing from Columbia, Missouri and now residing in San Francisco, California, KC Turner keeps himself busy by running KC Turner Presents, through which he offers and promotes live music throughout the San Francisco Bay Area and beyond. He produces his own house concert series, presents/promotes shows at various highly-esteemed venues and helps build a vital connection between live music fans and the independent music scene.
In addition to all of that, he manages singer/songwriter Megan Slankard and also writes and performs his own songs. When producing his events, KC has one main goal in mind: To showcase great live music. He believes in the music he presents. Because he showcases only artists for whom he has the highest esteem, fans can trust that any "KC Turner Presents" show will be high in quality and well worth the ticket price. Concerts produced by KC Turner consistently sell out at respected San Francisco venues and living rooms...yes, living rooms! 
Most people first hear of KC Turner through his House Concert series. At every show, he provides live music fans with a rare, intimate performance from one or more well-established artists, literally in someone's living room or backyard.

"

Good promoters are essential to independent artists. Without them you're fending for yourself. KC is an excellent ally. I would trust him with any show, anywhere."
— John Vanderslice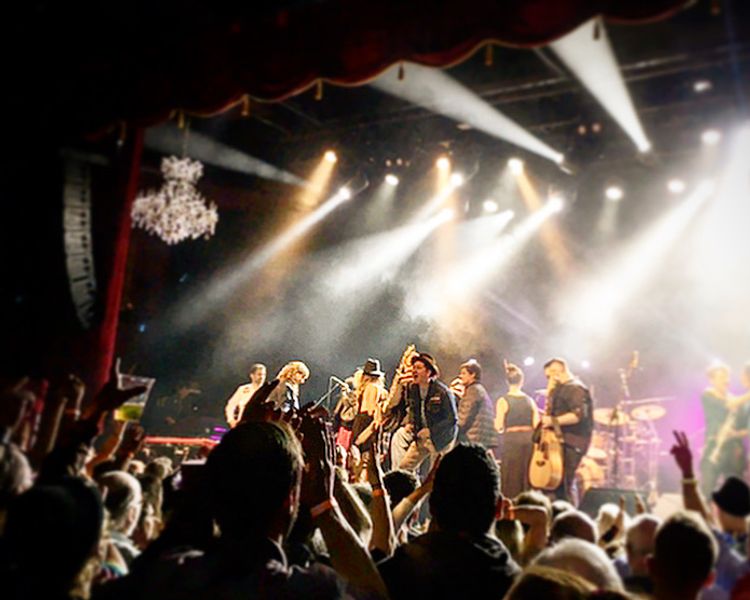 Presenter/Promoter
Pictured: KC revving up the crowd at Poor Man's Whiskey's Sold Out "Farewell For Now" Show at The Fillmore in San Francisco on November 29, 2019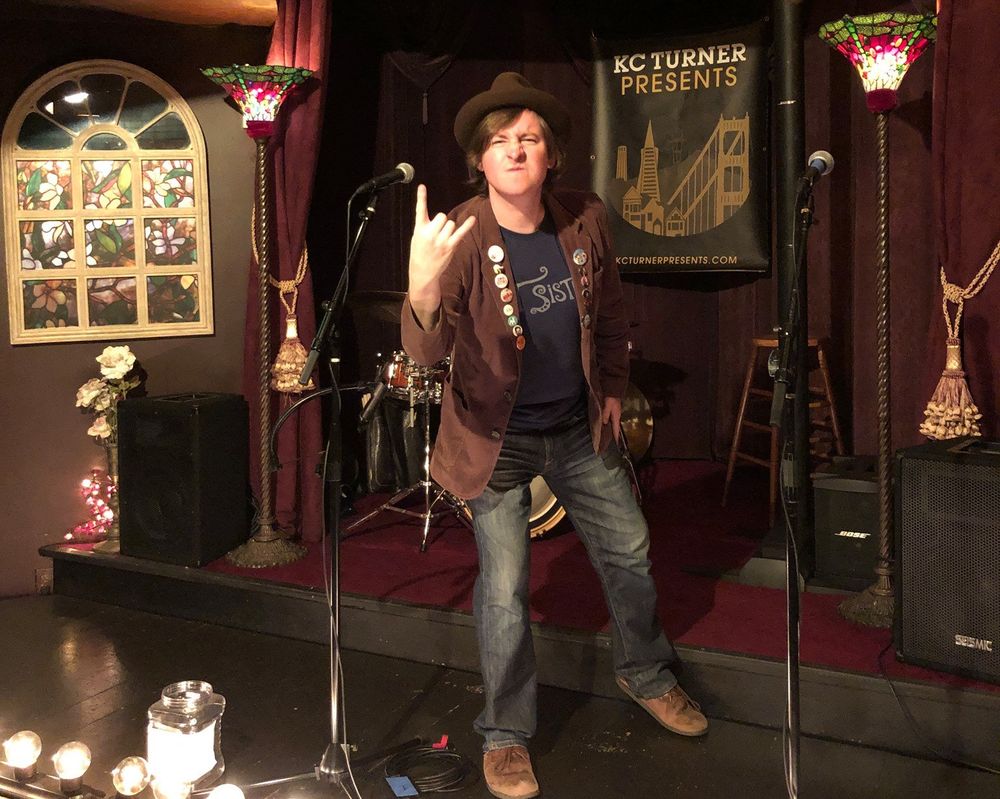 Open Mic Host
KC's first dip into the music community began when he started up an Open Mic Night at Finnegan's in Novato, CA in 2006. Since then he has hosted Open Mics at Max's Cafe, Red Devil Lounge, Cafe Du Nord, Brick & Mortar, Bottom of the Hill, Slim's, Doc's Lab, and The Lost Church.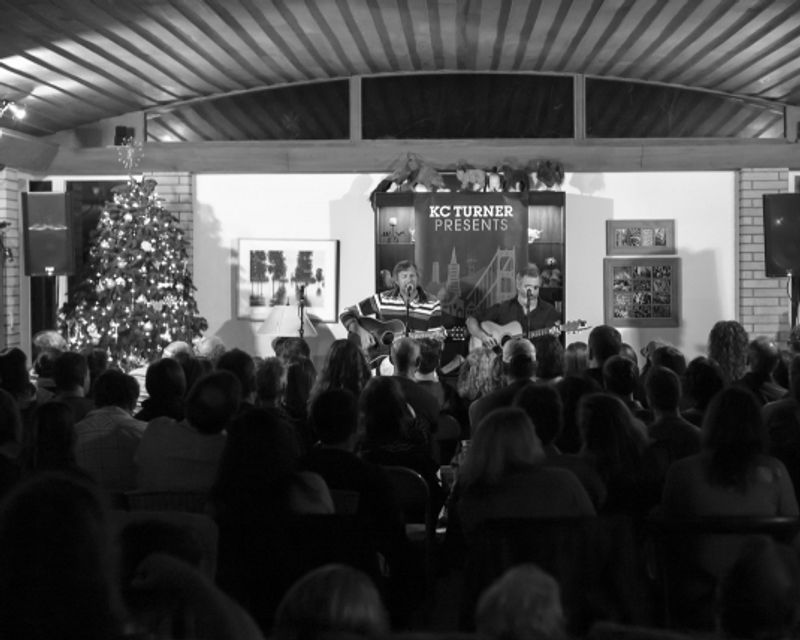 House Concert Series
Past performers include: Matt Nathanson, G. Love, Joe Ely, Bob Schneider, Alejandro Escovedo, Glen Phillips of Toad the Wet Sprocket, Ben Kweller, Ramblin' Jack Elliott, John Doe of X, Citizen Cope, and many more!
From June through October, KC teams up with HopMonk Tavern Novato to produce an annual Cookout Concert Series in their gorgeous beer garden. The highly successful series has featured artists such as Chuck Prophet, Glen Phillips of Toad the Wet Sprocket, Dan Bern, Tim Flannery, Griffin House, G. Love, Cracker, Camper Van Beethoven, John Doe (of X), Robbie Fulks, Birds of Chicago, Alejandro Escovedo, Bob Schneider, The Mother Hips, Megan Slankard, The Stone Foxes, Diego's Umbrella, The Sam Chase, Steve Poltz,  John Vanderslice, Poor Man's Whiskey, Hot Buttered Rum, Peter Case, Ramblin' Jack Elliott, Mason Jennings, Bill Kirchen, Freedy Johnston, Susan Cowsill, and many more. It's the perfect outdoor setting for the whole family. What's better than a cookout concert?  

During the winter months, KC teams up with HopMonk's Sonoma location to present seated acoustic shows as part of the Listening Room Series. The intimate venue only seats 60 and the sound is top-notch as is the lineup. Every seat feels like a front-row seat. 

KC has produced multiple unofficial showcases at SXSW Music Festival in Austin Texas. In 2012 he spoke at the official conference on a panel about house concerts and produced 2 showcases that featured over 40 artists. In 2013, KC Turner Presents hosted another round of successful showcases at 3 locations that featured 40+ artists, including Austin music hero Bob Schneider!

One of KC's favorite events to produce and present is "Bazaar Stock", an annual day-long musical extravaganza at Bazaar Cafe. Starting at 10 am and lasting until 10 pm, 36+ local songwriters perform original music, and all proceeds benefit Bazaar Foundation For The Arts, a nonprofit which helps artists fulfill their ambitions by providing them opportunities to develop and present their skills and talent to the San Francisco community. The event is 7 years and running! Although it is one of the smaller rooms in town, it's exhilarating to see how much talent it can hold. Bazaar Cafe is a San Francisco gem that all local songwriters and live music fans cherish.
In 2006, KC started hosting a weekly Open Mic Night in Novato, which ran for 6 years. After moving to San Francisco, he hosted an Open Mic Night at Red Devil Lounge for 2 1/2 years. Through these open mics, he has introduced live music fans to new musicians and provided local musicians a platform to showcase their talent. In some cases, this has led to other performance opportunities including opening for well-known national acts. KC has created an atmosphere of supportive openness and community at his open mics that have become the hallmark of the local music scene. 
Once the Red Devil Lounge open mic came to an end, KC began hosting pop-up open mics which took place at various San Francisco venues. This has led to a monthly open mic at one of San Francisco's best listening rooms called The Lost Church. 
The "KC Turner Songwriting Club" began as a means to connect songwriters with one another worldwide by taking part in a weekly songwriting challenge. Each week, KC announces a title that the "club members" must use in their original song. Everyone has one week to write the song and video themselves performing it. They then share their song on the club's Facebook page. It is not a contest, but rather a challenge to encourage folks stay motivated and engaged in their craft, all the while sharing what they produce with their fellow songwriters. Many artists have included songs from the club on their own albums.
Lastly, KC Turner plays guitar and writes songs of his own. You can find him performing in small music venues, coffee shops and in songwriter showcases in the Bay Area. In the midst of his life as a promoter, presenter, host and talent-cultivator, KC found time to record and release an album, I Wanna Be Your Guy, in late 2012, which he promoted by way of his annual tour, spanning the territory from San Francisco to Chicago. In 2014 he toured the USA with Thunderegg, playing over 20 shows from Colorado to Georgia.